When you think of Salisbury the first thing that probably comes to mind is a certain news story that hit the headlines last year. Before that you might have belonged to either the camp that had never heard of Salisbury or the one that knew it was near Stonehenge. I know I'm totally biased but I think it's high time I show that there's so much more to this beautiful, medieval city than that. Salisbury is my hometown after all so if you aren't visiting JUST to see the city I was birthed then I want to introduce to you all these wonderful, culture delights.
TOURISTY HOTSPOTS
Stonehenge
High up on this list of things to see and do has to be Stonehenge. This prehistoric stone circle is found just two miles outside of Amesbury and is probably one of the most famous prehistoric monuments in the world. It attracts visitors from all over the world so whilst you're so close; why not tick this one off of your bucket list too.
Woodhenge
Not many people have actually heard of Woodhenge as it turns out. I'll be honest I didn't even know it was a thing up until last year when I went there in the summer on a day out with a friend. The neolithic timber* circle is just two miles from Stonehenge and you can enjoy some glorious views of the area from here. *I say timber but I think the original timber circles were burnt down and have been replaced with concrete pillars made to look like timber. Sooooo maybe not quite as impressive as the henge made of stone but still pretty cool.
Cathedral
The infamous Anglican Cathedral. Whether you're really into early English Gothic architecture (this building is one of the greatest examples of that. The main body took 38 years to build from 1220), a bit of a fan of tall cathedral spires, standing at 404 ft it's the tallest in England and attracts tourists from Russia all year round! But seriously it's a totally gorgeous cathedral, go for a meander round the cloisters and you can even take a look at the Magna Carta inside the cathedral too.
Old Sarum
Old Sarum is an english heritage property just a few miles outside of Salisbury city centre. It is the location of the first settlement of Salisbury with evidence of it dating back to 3000 BC. It's super interesting if you're interested to hear about the vast history of this place and in the evenings you can catch a stunning sunset there too.
Wilton House and Gardens
Wilton is a small town just on the outskirts of Salisbury and is home to Wilton House and Gardens. It's been open to the public since the 1950s and has been used in different tv and films, from The Crown, Pride and Prejudice to Tomb Raider. Fancy, eh!
FOOD AND DRINK
For my favourite part to talk about we move onto the best place to eat, drink and be merry in the city. I could tell you there's a whole host of chain restaurants you could visit whilst you're here but regular readers and people who know me, will know that's really not my thing. Especially when you could try something a bit different why stick to the same meal you could get in any chain restaurant up and down the country.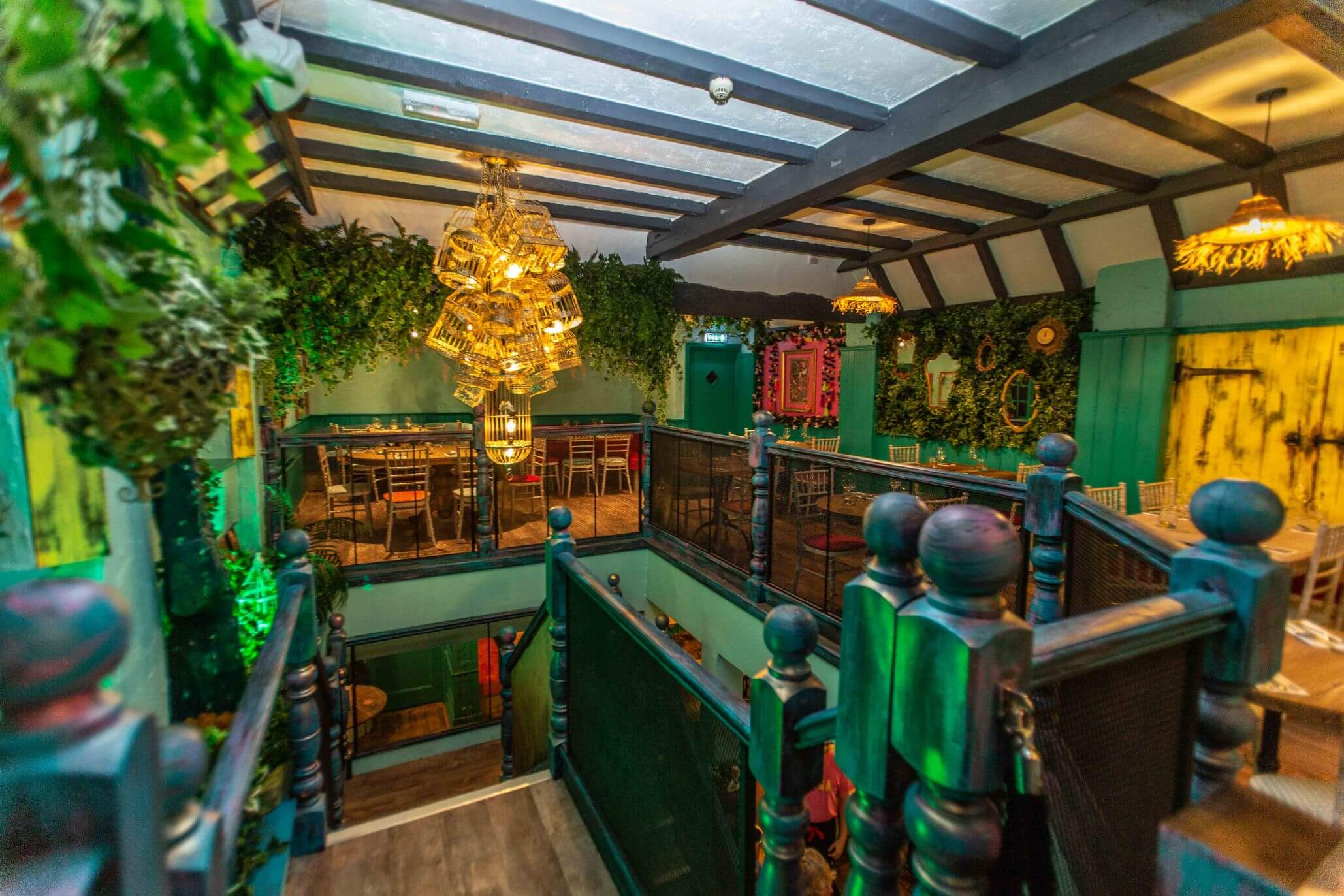 Tinga is an independently owned Mexican bar and restaurant in the middle of Salisbury city centre. As soon as you enter you are completely drawn in by the colourful, eclectic interior and the gorgeous food matches that vibe completely. I'm usually hesitant about places where they say there is a little something for everyone but they cater to meat eaters and not forgetting us pesky vegetarians and vegans too. They specialise in mexican small plates giving you a fresh opportunity to try something a bit different, like cactus enchiladas for instance! Before them I had never even heard of this!
One of my favourite pubs in Salisbury. It's got a really lovely, relaxed feel throughout, they do great cocktails and even better burgers. I cannot rave about these burgers enough.
Anokaa is a modern Indian restaurant that is always high up on my list of places I recommend around here. It's such a wonderful dining experience, the food is exquisite and on selected nights they have live entertainment like a magician going from table to table or belly dancers entertaining the diners. They have an offer for a lunchtime buffet as well and that really is worth every penny in itself.
You might have guessed by the name but the Market Inn is in the centre, overlooking the marketplace. They serve great drinks, even better food and make for great company too if you just wanted to pop in, rest your feet and chat with the bar staff over a cup of tea or two.
Relatively new to Salisbury is the independent, family run, fine dining restaurant; Allium. Situated above the market square, this restaurant is perfect if you want to treat yourselves to a memorable feast.
Baroushka is a fabulous middle eastern restaurant that I adore. Middle eastern food is probably my favourite cuisine and a trip to Baroushka can tickle all my fav taste buds (cheeky). Whether you want to graze over a selection of mezze dishes or jump straight in with one of their mains either way you'll be in for a treat. Just make sure you've left enough room for a pud.
Cafe Diwali serve exciting Indian street food dishes teamed alongside traditional craft beers. It's such great value for money and you get such a big portion which I LOVE. If you like your Indian food, I'd definitely recommending popping in here for a lunchtime treat. It can get busy (which is ALWAYS a good sign) so best to ring ahead first! I wrote about my first visit here.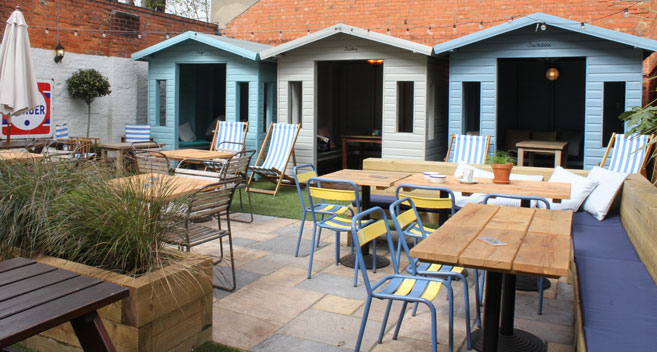 My gastropub of choice when visiting Salisbury I always head here. They serve lush, locally sourced may I add, homely dishes but what'll keep you coming back again and again is the homely atmosphere, the drinks list as long as a piece of string and the cool decor. Whether you want to stay seated indoors, time it right and join in with the quiz or sit outside (weather permitting) in one of their cosy huts.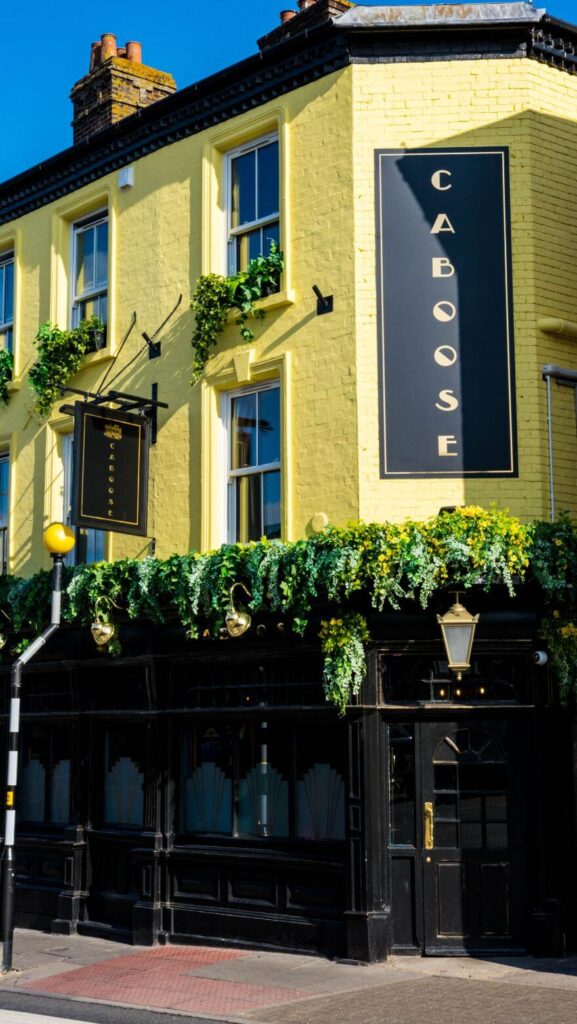 Caboose is a fun, exciting and new 1920's themed parlour bar a short hop, skip and jump from Salisbury train station. It's very art deco, it's very cool and would make the perf place for an Instagram set up. Cos life is all about the 'gram sometimes.
YoYo (You're Only Young Once) is a retro chic bar home to every cocktail you could imagine. Whether you want one to yourself or fancy a kitsch teapot full for two (biscuits included FYI) you'll have an evening to remember…or not depending on how many cocktails you can drink.
ARTS AND CULTURE
If you're not dazzled by all the touristy bits, can't eat anything else in case you might burst and aren't tempting to wander round all the high street shops you could always check out some of the other things that are going on in and around the city. There's usually something going on either in Salisbury City Hall or in the Playhouse if you are lucky and can manage to get some last minute tickets to something or if you planned it all in advance.
Just outside of Salisbury is the Sculpture Centre set in the middle of the countryside. They often run events so whether you want to get involved with that or immerse yourself in the exhibits they're currently holding. You're sure to have a fun and different day out.
SPAS AND SALONS
Vita Skin Spa is home to a broad range of spa, skin and body treatments. Whether you're male or female, going on your own, as a couple or part of a pamper party you'll be treated like royalty during your stay.
Lime Tree Spa is the boutique spa within Milford Hall hotel offering plenty of different treatments and packages whether you're looking for a complete switch off from reality or a nice mani/pedi to perk you up and make you feel a bit more special.
WHERE TO STAY
There is an abundance of hotels, b&b's, Airbnb's and serviced apartments dotted in and around the Salisbury area so whether you wanted to stay central to the city itself or explore somewhere a bit further afield.
Depending on how you travelled here; there is a station central to the city centre and from there you could get to:
Bristol
Bath
Southampton
Winchester
Bournemouth
Exeter
London
Buses throughout the city are fairly regular and reliable (pls don't hold me to this and come back and tell me off if yours was 3 minutes later than usual tho. Like i'm not magic) so you could go on a sightseeing tour and get to see the touristy bits that way or even head into the New Forest.
I thiiiiink i've just about covered everything?! I'm a firm believer there is going to be beauty everywhere and whenever you look for it. I hope you liked reading this as much as I enjoyed writing it up. I'm thinking of going into 2020 with some more of these posts lined up of places i've visited in and around my local area. As much as I'd like to travel the world, my budget might not quite cover it plus I'd really love to be able to explore much more of the UK, my own country first as well. There's so many places I'd love to visit properly and not just double tap on my Instagram explore page.