If I was Prime Minister or Queen or Emperor of the World or whatever I shall be called, one of the first things I'd do is banish those ridiculous false eyelashes people stick on their headlights on cars. In what world is that a good look? I'd also add in way, waaaaay more bank holidays and maybe have one bank holiday Friday cos that sounds like a treat and a half. But more importantly, I would make sure everyone would work in retail or the service industry or just maybe deal with the general public for a couple weeks at least. It would be like jury service except that I'd just stick you on a till in Boots for a fortnight. I've worked in retail since the age of 16 and good God does it make you lose complete faith in humanity. You can always tell who's worked in an industry like that and who hasn't in the way in which they treat those that do.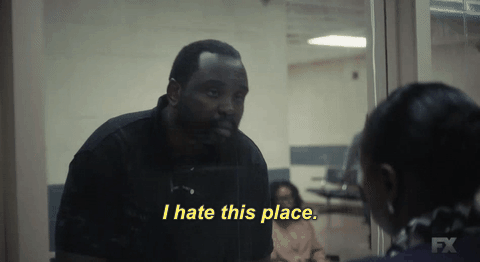 1.With customers you can get The Good, The bad and The rude. With less cowboys and more buttheads than you can shake a stick at. Some people you can just tell have never been the other side of the counter before so think nothing of speaking to you like you're an actual sewer rat. You notice that people will complain about just about anything, making you want to take a step back and actually reevaulate all the actual problems in the world because Steve wants to return his Pick N Mix because it didn't have a very good mix of things in it. ERM. I have no words for this Steve. You picked it N you mixed it so don't blame me for you being a dummyhead. Also totally a true story. I've lost count of how many times I've had customers speak down to me or snap at me or shout. For instance one man told me I had single handedly ruined his Christmas because we didn't sell gluten free chocolate chip cookies. Good job I'm not bitter about it and moaning still 2 years on…👀.
2. We don't often get that Friday Feeling you humble braggers post all over your Insta Story. Cos We have to work weekends. But we do often get the joy of a midweek day off which is just great. Unless you want to see your friends who are busy. Working their 9-5 jobs and are free at the weekend. When you're back at work. K Den.
3. When people assume that you, the 10 hour weekend sales assistant frankly give a toss about the store pricings or the layout or the fact that Susan can't find the jumpers which were right by the door last time she came in but now there are flip flops and kaftans there yet we only had a 36 hour heatwave in the UK?!?!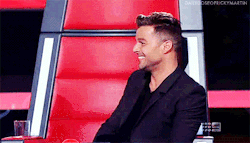 4. Promo Change. URGH. 2 words that will fill a retail worker with utter contempt. I used to hate doing promotion changeovers in my store. Baring in mind, I was a manager of a store that has almost as many different sales, promotions and in store events as it had staff coming and going. I would have rather covered my face in honey and stuck it in a bees nest.
5. Actually scrap that. There's so many different jargon phrases and words that are often flung about; that outside of the retail world I don't think actually means anything. Promo change, audits, blipbays, planograms, SKUs, ASMs, RSMs, ACT, IPB. It sounds like I'm singing the lyrics to ABC by the Jackson 5 really badly.
6. Working with people who use way too much corporate slang. I worked with a guy who basically developed his own I-only-speak-business-speak-cos-I'm-a-massive-bumhole language. Rather than telling the rest of his team something he would "cascade that information down to his field management team". Or he'd call you boss or champ. He'd act like he was the wolf of wall street trying to pump you up by screaming down the phone buzzwords at quarter to 8 on a Tuesday morning. Basically he belongs in middle of the sea. On his own. For a very long time.
7. Working weekends or bank holidays. Like I get that this is kinda part and parcel of working within this sector but one Christmas time the only day I had off was Christmas Day and that was just because my shop was closed.
8. It felt like a slow torture method how many times over Christmas I heard Mariah Carey.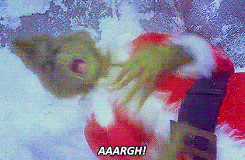 9. My store had an instore music system that would play the same songs, the same adverts at the same time everyday. I was in a real life Groundhog day but with more Sugababes.
10. Although one of my secret joys was seeing people, usually blokes, panic on Christmas Eve. I feel sorry for whoever had to open a jar of Cod Liver Oil as a christmas present from their terrible husband one year. I did try and suggest the hand and nail cream set instead, honest!
11. Wearing full uniform and customers still ask if you work here. Nah I'm just a huge fan of this place love! Just like football fans dress up as their fav players I've come into town dressed as my favourite shop assistant today. GO TEAM.
12. When you ask a customer if they'd like a bag and they point to their wife saying she's over there.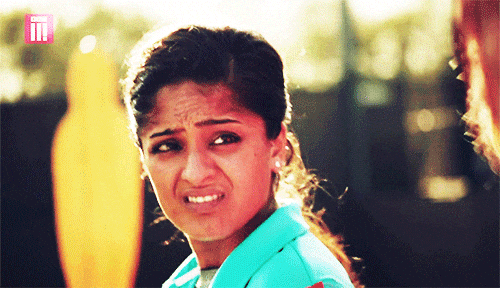 13. Serving customers and they're on the phone is a controversial one. I've been in a cafe where I put my phone on mute and to the side of the counter and the woman still refused to serve me until my conversation was officially over. SHOUTOUT TO PUMPKIN RAILWAY CAFE'S. I swear they're all a load of poop. But I'm not overly bothered or I wouldn't kick off if someone used their mobile really quick, I don't really want to make small talk with you anyway but pls just pay with your card and go and don't make me wait til you've finished chatting with your pal to acknowledge me, cos that's just rude.
14. Customers who want to complain to the manager and PLOT TWIST it's you. I went from sales advisor to manager in the store I'd been working in for two years previous in the space of about a month. So I could kinda understand how some shoppers got confused how the shop assistant overnight became a manager but y'know I was just as confused. Oh and at the age of 20 or 21 I was the youngest on my region just for my own humble brag there. I know I may have youth on my side Janice but I'm the captain of this ship. Sadly that ship was the titanic BUT I WAS STILL THE CAPTAIN.
15. Y'know when it's unbearably hot and stuffy in a shop, there's no air conditioning and you customers sweat and moan about the rising heat so leave after about 23 seconds? Think Primark in the late 90s early noughties when it was always unbearably hot inside, clothes were strewn everywhere and it looked like you just walked onto the set of Earth Song. Yah someone has to work in that fiery heat. I was that person once upon a time. When I was a manager we had a spare temperature probe for the fridges and I left it on the shop floor just to see how hot it actually was in there. It would get up to the high 20s or 30. Which is lovely if you're sipping pina coladas on a beach in the Bahamas in that temperature; not so much when you're working. My area manager said it wasn't that hot or I should buy a fan. So my training coordinator suggested I dip the end of the thermometer in some boiling hot water so it looks much hotter than it really is, so they'll have no choice but to buy us top of the range air conditioning. Shortly after he did a surprise visit to come see me and needless to say, he was a bit shocked/surprised/concerned to see we'd been working in 68 degree heat and none of us had combusted.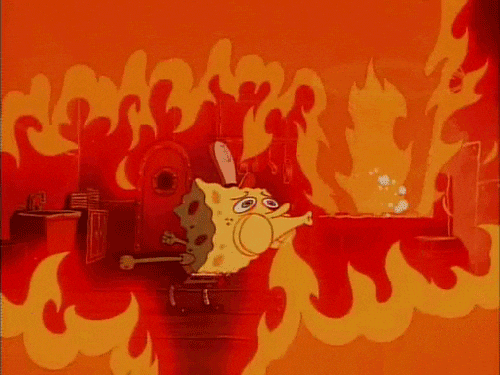 16. One thing that used to really irritate me, maybe that's just because I'm easily irritated was that a customer would come in every week and ask for the same thing but pronounce it wrong everytime. Quinoa being pronounced keen wah is a prime example.
17. I don't know if anyone else suffered this but I used to get people mistaking me and my shop as the tourist information desk ALL. THE. TIME. Baring in mind I still have to double check my left and right with my hands I don't think I'm the best person to ask for directions to Stonehenge by electric bike, Sir. When I worked in Bath a lady grabbed me by my elbow (I thought it was an odd way to get someone's attention too but it actually worked) and simply asked me to tell her if she was going the wrong way. She gave no more information. She just said that…Depends, if you're trying to get to the Roman Baths, no you're not. Take a left by the man painted silver covered in pigeons if you're trying to get to Mozambique…then yes ma'am you're going the wrong way.
18. Customers who try and tell you how to do your job. Urgh get on tills if you really want to help me out Karen.
19. People who make that joke like you've never heard it before "hehehehe if it's not scanning it must be free right???? Hehhehe". Get in the bin.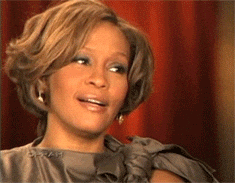 20. PEOPLE WHO COME IN TO BROWSE JUST AS THE PLACE IS ABOUT TO CLOSE. I understand you may have been working all day too but we don't often get paid if we have to stay later. I like you but I like earning money for being in work more.
21. People who complain once they've consumed nearly all of their food/drink/whatever. The fact you ate all your food apart from one spoonful even though it was too garlicky??? Your case is now invalid. Go home. Have a lovely life. Goodbye.
22. Whoever made the phrase the customer is always right was wrong.
23. People who complain about pretty much anything they can in general can be so taxing and sometimes they take it way too far. I was in the Lush store near Christmas time in Bath and a couple went IN on the girl serving them both. They were screaming, shouting and the poor girl cried. Looking back I actually kinda regret standing by and doing nothing as I have also been on the receiving end of sociopaths like that. But me and my friend did stick around to see if she was ok and luckily all of her team and her manager basically told the customers to do one. In much more eloquent terms obvs.
24. Having to face up shelves, so they look dead neat and tidy and then someone has the nerve and audacity to BUY something from said bay. You wouldn't cut a slice out of Mary Berry's cake before she finished icing it would you?! Also I used to call facing up pulling forward but apparently that sounded dead raunchy for the shopfloor.
25. Loyalty cards. Ok I could literally write a whole dissertation on the drama these things cause. Same with the products we try and sell you on the till or even the 30 billion receipts that seem to come flying out the till at the end with your shopping. I just wanna say as a retail worker and also a customer in shops I totally get how annoying it is to be practically interrogated when you just want to buy some pants. But we HAVE to ask you that or we get shouted it at. It becomes a part of a salespersons routine and script. Where I used to work they wanted at least 75% of all customers to be signed up onto their loyalty scheme and you'd be heavily pressured to ask every single person who walked through their door. If you didn't or you didn't get the amount of sign ups your boss would want you'd face a grilling. We are human and know that you get asked that in every shop so please just be polite and say no thanks. Same with getting an email or receipt asking about your service instore that day.Like we get it, it's annoying we care about whether you have a loyalty card just as much as you do. Believe me, probably even less. A lot of shops and restaurants have taken away the monthly mystery shopper element so the general public can scrutinise your performance instead and mark you down if you didn't ask them open questions or greet them within the first 15 seconds of them coming into a store. :))))))))))))). That often gives us a commission based bonus which makes up our full salary. Is it any different to tipping a waitress for good service in a cafe?
26. Same thing with coupons that have expired. Most of them have a barcode which literally will not work once scanned past the expiration date so pls don't shout at me because it's been a matter of hours since it ran out.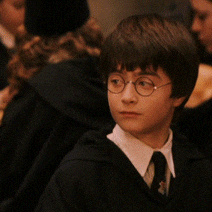 27. I don't really understand why name badges are a necessity to be honest. Some may say it gives a more personal shopping experience but this isn't Harrods and you're not my Mum so you don't need to beckon me over by my full name like I'm a naughty child.
28. Unruly kids that run around like the place is a playground. Sometimes breaking stuff and the parents just sort of give you that awkward laugh/don't blame me look.
29. People who think you have any control in this company. I used to get customers asking me to send letters of complaint to head office like I was going to boardroom meetings every Friday. You wouldn't pop into Currys with a problem with your laptop and ask them to dial through to Bill Gates to see if he knew a solution.
30. Partners that bicker at the till. Pls no. I served a couple that had a full on domestic at the till over whether they wanted a second one for half price. She walked out of the shop in the end. Would loved to have been a fly on the wall in their house later. If she ever returned home that is.
31. When customers cards get declined it actually gives me mad anxiety. I always used to make a joke and blame it on the card machine saying it's playing up a bit but some people would straight up, look them in the eye and scream their card got declined. AGAIN.
32. Customers to demand you check in the stockroom for a product you don't even sell. I spend more time in this place than I do at home nothing comes through these doors without me knowing sis. Guilty of walking in there, staring at the empty room, waiting a good amount of time and then coming back out and telling you there's none in stock.
33. Customers who don't take off their sunglasses inside. It wasn't cool when Kanye did it, it's not cool when you do it in a service station Starbucks.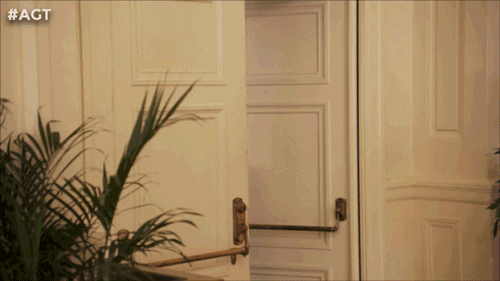 34. Work colleagues are your fam. Like love 'em or hate 'em they're there for you. Unless you need them to cover your shifts over a Bank Holiday Weekend.
35. You kinda realise how dumb some people are. Not just some people you work with but the general public. There was one guy I worked with who may possibly be the dumbest/most fascinating person I've ever met. He could have a feature length series on either the Discovery Channel or You've Been Framed. He never had a dull weekend and would always come in on Monday with a great albeit odd story to tell. Whether that was how he fell OFF a bus and bruised his entire face (it was awful but he looked just like Freddy Kreuger) Or how he was texting a girl he was seeing, tried to type 'Hello' but his phone autocorrected it to HELP all in caps lock and then his phone died. He got home and charged his phone to see about 17 missed calls, 20 messages and several v angry voicemails.
36. When a customer tries to give you change after you've put through the amount on the till. Like I'm sorry hun I'm not rainman how am I supposed to work out your change now you've given me MORE money?! I know you think you're trying to help but maybe I'm just a bit thick.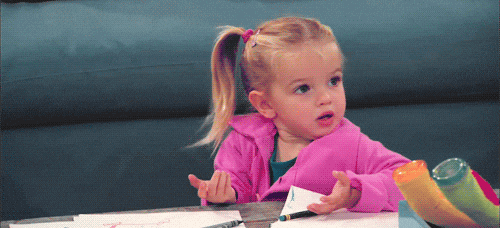 37. Customers that don't clean up after themselves and expect you to *just* do it because you're paid to. Please ctrl alt delete yourself. Like I know I work here but you don't need to make my job even more difficult or annoying.
All I ask is that if you read this and you aren't already, please be more kind, forgiving and mindful of retail staff or service staff. OR just people in general y'know. It's nice being nice 🙂
BE KIND ALWAYS. X