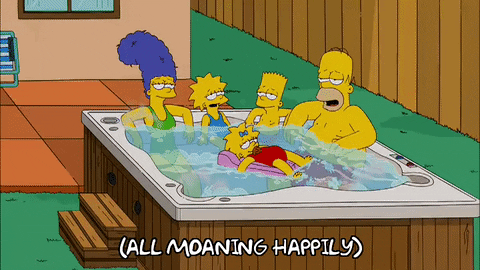 Hello gang. It's me again. I'm not really sure what's going on with me but it's like I've fallen hook, line and sinker for posting as many times as possible on here. I mean there's worse things I could have become obsessed with; I just hope my incessant typing/need for all your approval and attention isn't getting on your nerves haha.
January is legit the longest month of the year. Financially and emotionally speaking of course, it genuinely feels like New Year's Day was about 3 months ago. Don't get me wrong it's been quite a good month for me, I've been trying much harder with my blog and smashed my goal for this month as well as beating the amount of pageviews I had for the previous two Januarys. So I'm buzzing with that! With that said, I think as much as I like to keep my blog and my social media's a relatively upbeat, positive place. That being said I want to take this opportunity, on the eve of brexit, to have a real ranty post. I've done a few posts now on listing various weird and wonderful things that make me quite happy so I thought I'd do a similar little same, same but different vibe and have a written moany rant instead.
Should I officially change my name to Simone seeing how much I enjoy a good moan and a whinge?
People who ask for your advice then proceed to keep asking you for your advice until you tell them what they want to hear.
This really rattles me cage. I don't mind this a couple times y'know we all kinda just want to hear what we actually want to hear. It's nice to feel justified in our feelings and that someone agrees with you. But let's be real sometimes you need someone to be honest and upfront with you; whether you want to hear that or not.
Look, I like a cocktail as much as the next basic hun but why are they all so expensive? All I want is a pretty drink but why do I have to spend £15 on two sips?
People who don't wave up at crossings or in their car when I let them pass. 
This is not Abbey Road and you are not The Beatles. A simple wave, a hand up, a flick of the wrist.
spoken like a true brit.
Dumb life quotes you see adorned on mugs or as a wall art decal on the living room wall of the girl that used to bully you at school. 
I'm talking about the 'live,laugh,love' people or my LEAST favourite proclaiming I've got the same amount of hours in a day as beyonce <<<<3333. Yes we may have the same amount of time in a day, Sharon, If anything, thanks to daylight savings time I might have a fraction more BUT I DO NOT HAVE BEYONCE'S RESOURCES. What type of dumbass thing to live by. Y'know who's also got the same amount of hours in a day as Beyonce? Charles Manson and so does Donald Trump and so do I. So what point are we trying to prove here?
They're just not for me. Noisy eating makes me want to vom I don't wanna hear that even more intensely in my earphones.
This. Frys. My. BRAIN. I cannot deal with these silly little phrases that bosses and any form of management use to feel a bit more important excuse me whilst I go 'cascade my thoughts back down to the lower management team' someone pls hold my hair back whilst I vom.
I'm sorry I just don't like them. It brings me immense sadness when I chomp into one mid indian takeaway.
As of writing this the United Kingdom has left the United Kingdom and tbh everything to do with BrExIt MeAnS bReXiT has done my head in for the last four years. I'm really hoping and praying that this monumental decision will work out okay for those it'll affect the most and those generations to come.
I'm trying my best not to freak out about this. I'm anxious at the best of times and I'm trying to figure out whether I actually need a reason to panic about something else. I'm not sure how much of this information I'm reading about is genuine and how much is scaremongering. I'm like is this cold I've got the same cold I haven't been able to shift since Christmas or is it gen Coronavirus?????
When you're telling a story and then realise no one is ACTUALLY listening…
STORY OF MY LIFE. Is there anything more eye-roll worthy than when you realise that you're speaking about something and no one is actually listening. You try to be that despo person and make eye contact with someone to garner some attention but alas to no avail. Urgh.
I like driving but I don't like many other drivers. Slow drivers always seem to be out in full force especially when you're already running late (do they know srsly??) fast drivers that are literally right up your butt as you're driving the speed limit. Drivers that don't indicate. Drivers that indicate for ages so you have no clue where they're off too. Want me to go on?
Accidental social media liking
Y'know when you're mid stalk on someone's Insta profile and aaaaaaaaaaaaccidentally double tap on something and whoops that big red heart appears on the picture and you can feel your belly DROP. Yeah that feeling. There's only pictures so far back on someone's grid you can try to blame that on Instagram's shoddy algorithm.
People FaceTiming in public
Live your life, do what you wanna do, it's a free country but it freaks me out when I'm sat in Bath City Centre happily munching on my 3rd sausage roll on a lunch break when someone sat on the bench next to me gets me in shot as they're having a video call with their grandma.
Smelly food on public transport
Smelly food in office spaces also applies too. Sorry but it's dead rude to pull out your durian smoothie and your sushi on an already hot, cramped train carriage.
At the moment this is something that is proper irking me. Lately everything I've liked hasn't looked at all like the image I saw on screen. Shopping in a clothes store gives me the fear as it's usually so hot and stuffy, busy and every collar has a smudged foundation stain.
No explanation needed but she can get in the bin can't she?
People who complain about l i t e r a l l y anything. 
You'll find these people front and centre of any customers service desk in any shop around the world. They'll be loud and proud on your local town's Facebook page annoyed that the local Kebab shop has changed the brand of ketchup and it's an absolute outrage. Get a life Janice.
JEEEESUS. I know when people said that hangovers get worse as you get older but I've just turned 25 and felt like death for a few days. Honestly I would welcome intense dental surgery over the after effects of a few tipples now.
When you see your online order is coming with a super unreliable company
Is there anything more annoying than seeing your exciting internet present is being delivered by African land snails in 3-5000 business days.
When you're tired but you can't sleep
Is there anything more annoying than when you're laying there literally counting down the hours of the amount of sleep you'll get and the amount is getting less and less. 
Applying for jobs and never hearing anything back
The job hunt is a job in itself. From polishing up your CV to scouring your local area and the web for any form of employment. So please don't be rude and ignore someone's efforts. A simple round robin email is suffice enough to let someone know you won't be taking their application any further.
Aight, so that's that for now. Before I think myself, and you lovely lot, into a proper bad mood. But before that please do indulge me in what annoys you more than anythingggggg.