I'm desperate to visit more places around the United Kingdom when I think about it I'ts mad that I've never set foot in some places not *reaaaaally* that far away, yet people travel from all over the world to visit. My sister's friend is from Canada and he would think nothing of driving several hours to the closest city to his hometown, yet there's so many places in this country that I've still never been to. Seeing as I'm lucky enough to live in a comfortable driving distance to Bath, with it being about 30 miles from my front door, I can share with you all of the best places to visit, the must see areas and the places you will definitely want to grab a few drinks in.
Bath is often featured on a lot of people's bucket list places to visit in the UK. The historic city in Somerset is steeped in history and culture dating back to the Roman times, with plenty of modern shopping districts, spa hotels and an eclectic food and drink scene is it any wonder that people are flocking far and wide to get to know the in's and out's of this fabulous place.
The network links into Bath are great. Whether you're coming from outside of England the nearest airport would be in Bristol which is about 45 minutes away. With a bustling train and bus station in the centre of the city with frequent trains from London Paddington, Cardiff and Penzance, getting to Bath Spa station shouldn't be a problem. If you're driving to Bath there are plenty of car parks dotted around the city, but like any busy city it can be a nightmare scrambling for a space all day long and then remortgaging your home just to pay for parking. There are a few different Park and Ride systems throughout Bath as well if you wanted to save a few pennies.
What to see.
You can't visit Bath and not find yourself gazing over the Pulteney Bridge and the sweeping horseshoe weir. Completed in 1774 it is one of the few bridges that have shops on both sides of it. Definitely a great photo op stop first thing in the morning with a view of the sunrise. Any Musical theatre buffs might also recognise this from Les Miserables.
Prior Park a Landscape Garden surrounding the Prior Park estate, located to the south of Bath itself. It's now owned by the National Trust and is a perfect place for a peaceful walk or take the perfect candid on the Palladian Bridge like you're supposed to be in Pride and Prejudice.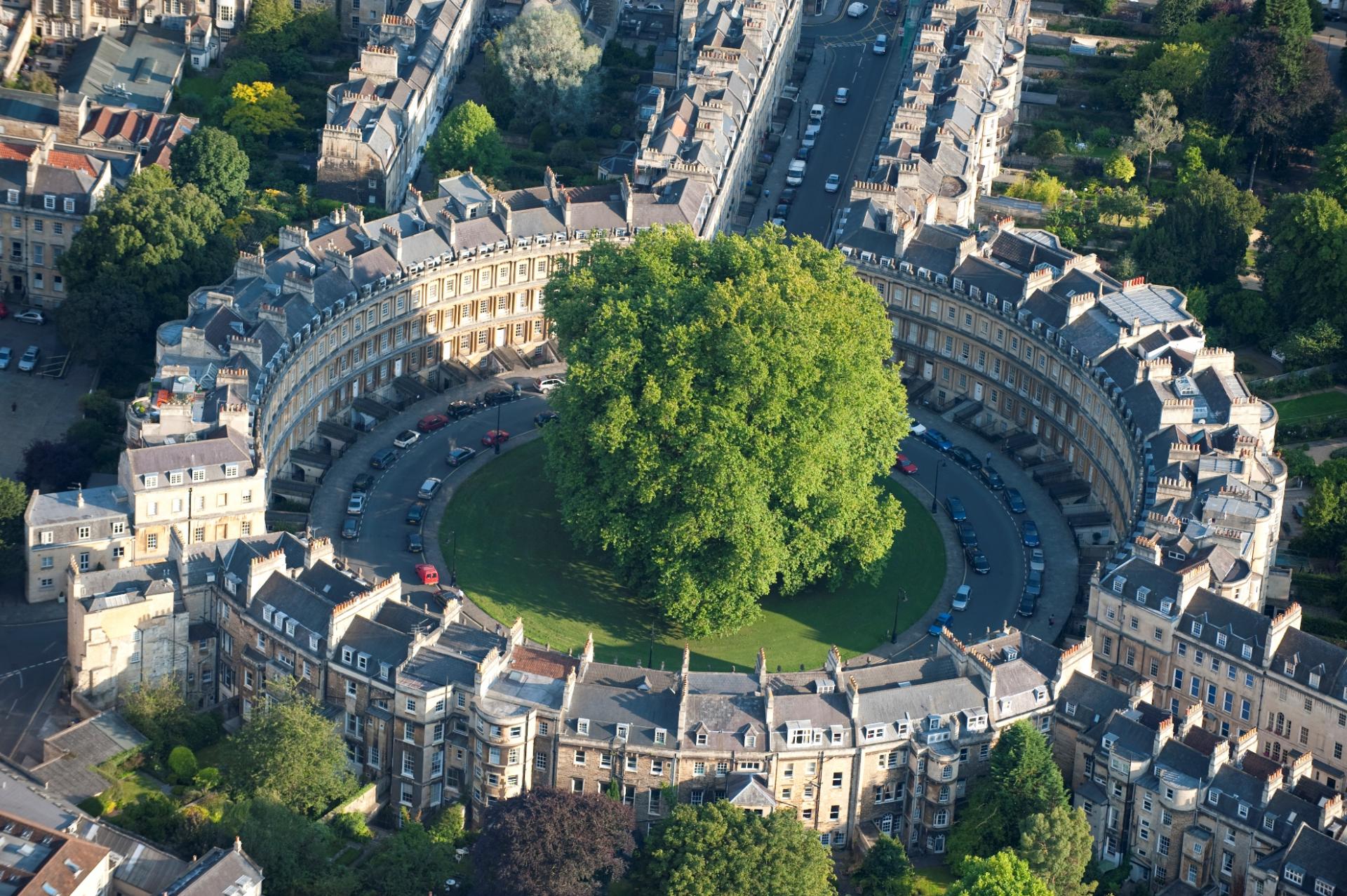 I just can't help but find all of Bath's buildings and architecture just so beautiful. This is The Circus a few moment's walk away from the Royal Crescent. The houses are picture perfect, I feel like literally nothing can go wrong in your life when you own a home this pretty. I mean I might be wrong but I'd be bursting out of my curtains singing to my neighbours every morning 'til they put an asbo on me if I lived here.
The Crescent is a short walk away from The Circus and I would definitely recommend seeing it in all its grandeur. If you've got the time and want to learn more about the history of this lovely place then pay a visit to the museum at No.1 Royal Crescent. The rooms are decorated just like they would have been in the late 1700s and it's so fascinating to see and learn what life was like in the Georgian City.
If you're a keen runner or cyclist you can follow the Bristol to Bath cyclepath or even along the Kennet and Avon canal path for some stunning views. Equally paddleboarding or punting on the River Avon are also becoming more and more popular and a more interesting way to see aspects of the City.
Depending when you're visiting and whether Bath Rugby are playing at home you can either soak up the atmosphere in one of the many fab pubs and watch the game with a pint of wine. Or similarly try and nab yourselves some tickets. Surely you don't need me to tell you that bit though?
Other great ways to take in the local sights is by climbing onboard one of the many Sightseeing Tour Buses you'll see all around Bath. You can hop on and off at as many of the stop as you please as well as taking full advantage of the in depth audio commentary included.
Bath Abbey's gothic architecture is just as stunning at nighttime as it it during the daytime and I'd definitely say it's one of the things you must see whilst you're here just because it's so iconic to Bath. During the day, you can pay to enter inside the Abbey and the tour lasts roughly about 45 minutes. Or just take in the craftsmanship from the outside; and enjoy all the street performers that gather between the Abbey and The Roman Baths here too.
The Roman Baths are probably the most famous part of this beautiful city. It costs £20 for an adult ticket but it's definitely well worth it to learn about the rich history, culture and the incredible Roman Empire. It can get incredibly busy and the queues can get quite heavy so book early on would be my advice plus you might be able to make a saving on a special offer. Pay a special visit to The Pump Room restaurant for one of their lavish afternoon teas for an extra memorable treat.
If you're visiting Bath during the Summer months or up until October the Roman Baths stay open until 10pm at night; so if you're into photography you could get some fantastic shots. I'm in it for the 'gram.
Take a dip and bathe in Britain's only naturally warm, mineral-rich waters just like the Celts and Romans did over 2,000 years ago in the award winning Thermae Spa right in the centre of Bath. One of my favourite sights is the real juxtaposition of the modern spa against the old golden bath stone buildings in the background. You get a two hour time slot to use the rooftop pool, the indoor Minerva bath or to spoil yourself with some of the 40+ spa treatments they have on offer.
Similarly, if you're looking for the ultimate pamper weekend and want to look into the other spas you could try out a treatment in the Lush Spa, The Royal Crescent Hotel and Spa also have a wonderful spa with timeless treatments. The Gainsborough Hotel have a Spa Village which looks so tranquil and perfect for soaking away all your worries and troubles. Last but not least is Spa 15 at No 15 Great Pulteney. It's wonderfully different and chic interior gives it a unique edge over everything else seen on this list. Beneath the well trodden street harbours this spa as Bath's best kept secret.
Bath city centre is full to the brim of fabulous shops, whether you're looking to shop 'til you drop in the usual high street stores or potter around the unique, independent ones. The Southgate shopping district is directly opposite the train station and is relatively new to Bath and has lots of the high street faves and plenty of restaurants to choose from as well. Amble through the side streets and you'll stumble on gold wherever you tread. Some of my favourite independent stores are Pug and Puffin, a wonderful homewares store that have lots of gorgeous pieces for your pooch too. Vinegar Hill has some gorgeous pieces; I could spend a fortune in there. And then there's Heavens Bazaar a wonderful emporium of high end, vintage fashions.
Take a peek around the Guildhall Market a couple minutes walk from the Abbey. My favourite stall is the Costume jewellery one. I think my spirit animal might actually be Pat Butcher.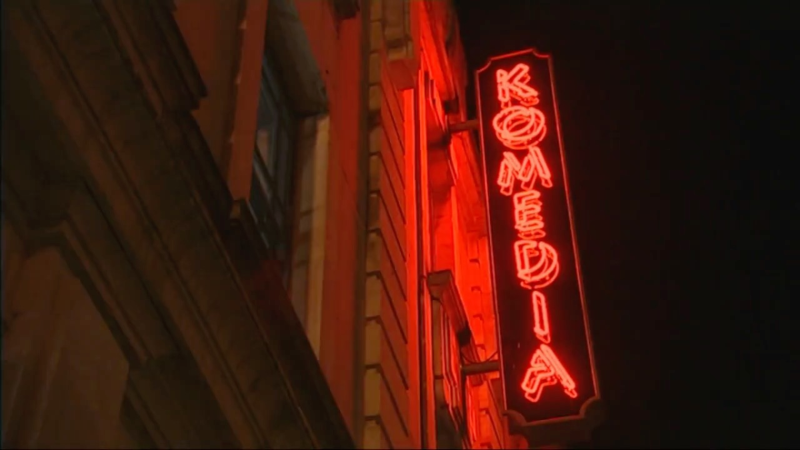 For all you culture vultures out there, if you fancy immersing yourself in some of the Arts scene head towards Kingsmead Square where you'll be opposite to Komedia if you want to catch some live music or comedy gigs. Or go to The Theatre Royal, a grade II listed building which is just as spectacular on the inside as it is on the outside. It's home to amazing theatre, comedy, opera, dance and pantomime productions.
Where to eat.
There are a plenty of generic, high street chains I could tell you that are in Bath or the surrounding area but we all know that's not where I'd want to go myself if I was visiting somewhere new for the first time. As we (we being me, myself and my jeans inner thigh material) are very aware I'm a massive foodie. So I'm going to break down the best bit for you into sections, where's best to go for a pitstop coffee, for breakfast or brunch, dinner and even throw in some fab vegetarian and vegan options too.
Breakfast and Brunch:
Wild Cafe uses only fresh, locally sourced ingredients and everything is cooked to order and cooked to absolute perfection as well. They're nestled away in one of Bath's many hidden streets but once you find it you'll be glad to settle in with one of their famous pancake stacks or treat yourself to gorgeous plate of Eggs Benedict.
Steph and the team have certainly struck gold with this place. The Good Day Cafe is like an actual Instagram haven with millennial pink, marble and succulents throughout and let's not forget about the food and drink they serve. I'd recommend the toasted banana bread. Delish!
This lovely little cafe is situated right opposite the train station so is the perfect first pitstop.  So whether you're looking for a quick coffee before a day of shopping, a leisurely brunch whilst you decide where you're going to head first (I'd recommend any of their pancake stacks) Or even if you just need to drop off your luggage (£3 per item) they cater for every need.
Try The Full Indian Breakfast for a cool take on a classic brekkie choice.
If my Instagram and Pinterest feed came to life this is what it would look like. It's ultra modern and ultra cool, totes vegz and does the best beetroot lattes and chocolate cake I've ever had.
Lunch stops:
I first went here a few years ago and had their small plates whilst lunching with a friend and completely fell in love with their food. Nowadays I think they only do the small plates and tapas with their evening service but still it's a great lunch shout for one of their sandwiches and opt for a bowl of chunky chips on the side too.
The only bagel shop in the whole city, great if you want to grab something quick whilst on the go and they can make up your bagel right in front of you whilst you wait.
A brilliant take out place to head to if you're a burger lover. With a great big menu covering everything from beefburgers, to chicken burgers, veggie burgers or chickless ones. Get yourself one of their lush thick milkshakes whilst you're there; thank me later.
Juno is VERY cool and as it's just on the cusp of the Southgate Shopping complex it's a great place to get some munch before you hit the shops again. They do great pizzas, play awesome music and also make great cocktails…need I go on?
I had to put this somewhere on the list I just really didn't know where! There's a reason why The Scallop Shell have finished in the Top 6 of the National Fish and Chip Awards 2019, they serve up fresh (sustainably caught, may I add) fish and chips everyday and it's not just your usual cod and chip establishment. Whether you want shellfish, straight outta the sea fish, chicken or the spicy chickpea fritters they've got something for all. I will admit I'm not sure if the chickpea fritters are vegan but they're a dead friendly bunch; there's no harm in asking.
A cafe and takeaway in Kingsmead Square serving the most tantalising Nepalese street foods. One of their filled baguettes like the one above costs as little as a fiver.
The fragrant spices fill the air so you'll know you're getting closer to it. Either that or you'll walk into the queue of customers waiting to order. The onion bhaji roti wrap is dreamy.
Afternoon Teas & Sweet Treats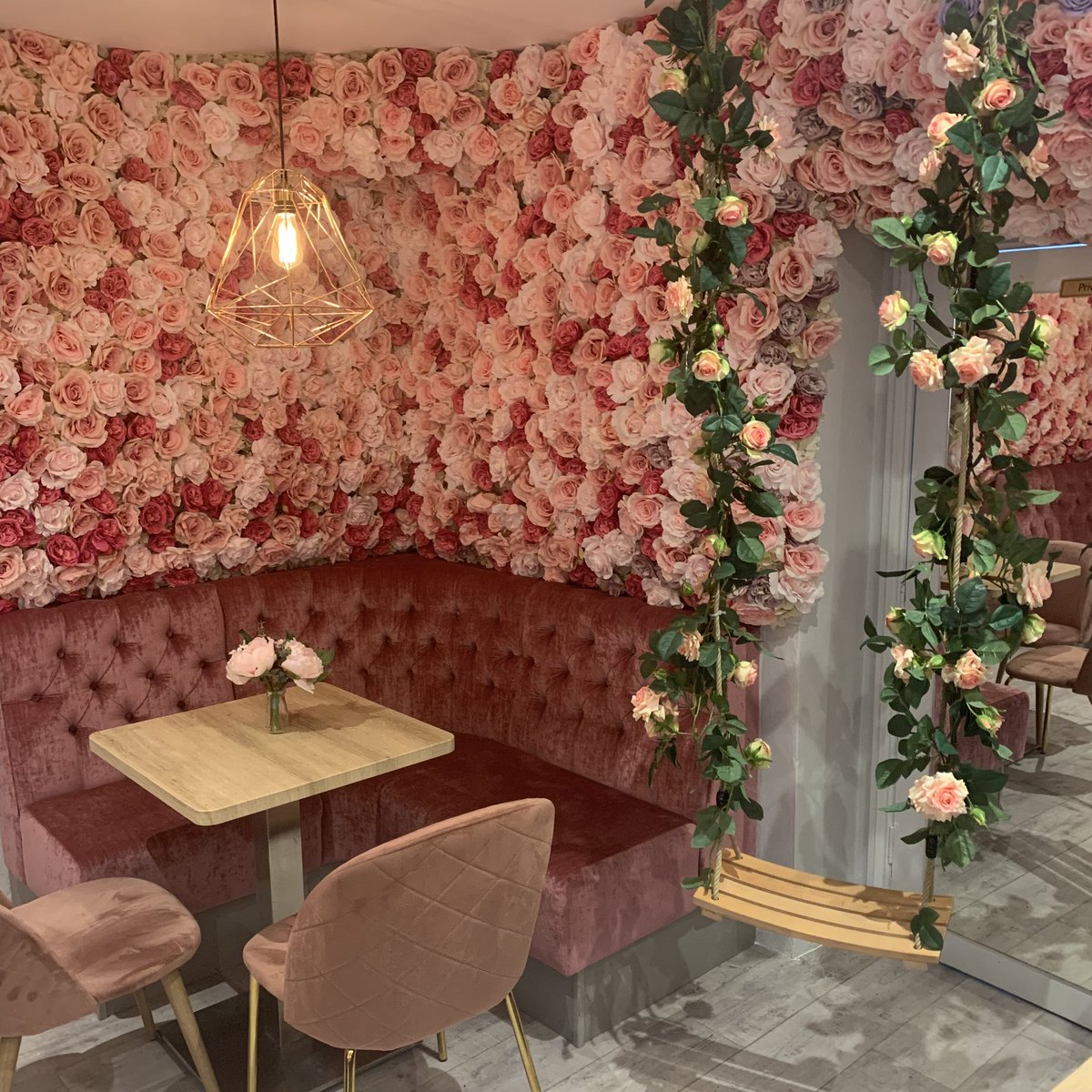 Bath's answer to Peggy Porschen's/Elan Cafe. They do breakfast and lunches as well but I think it's a lovely place to have a slice of cake, a cup of tea and a few happy snaps against this GORG flower wall. Plus there's a swing?!
Dine like Kings and Queens and enjoy a lavish afternoon tea in the grounds of The Royal Crescent Hotel. I reviewed my experience of the vegetarian Afternoon Tea (read here) and it was utterly sublime.
Try a Bath delicacy, a famous Sally Lunn Bunn. It's a delightful cross between something cakey and something bready. Also something you'll struggle to find outside of Bath as well!
Enjoy a traditional cream tea, afternoon tea or one of the famous Bath Buns. I spoke about them in a lot more detail in this post here. Really interesting and definitely worth trying.
This fudge shop is a few steps away from the Abbey and the Roman Baths and if you're not drawn in by the rich, sweet aroma, then watching the theatrics of them making the fudge in front of you definitely will. I'm a sucker for my favourite flavours like the OG sea salted caramel and cherry bakewell. They've also got a few vegan options too!
They say Gelato to fall in love with and they're not wrong. The chocolate sorbetto is something dreams are made of.
There's always a queue and that to me is always a good sign. There's a Ben's Cookies in a quite a few places around the world but it's a great place to stop by and grab a snack. The ginger and dark chocolate is my absolute ride or die.
This shop is absolutely gorgeous and the pretty window display of pastries and macarons makes me feel like I'm walking the streets of Paris.
Great coffees, great brownies and pastries and incredible sourdough loaves.
Places for dinner:
The Oven pizza's are some of the best I've had. I love the flavours they use in their toppings as well as the taste that using the wood fired oven gives each pizza crust. Plus this was the first place I ever tried a dessert pizza topped with nutella, hazelnuts and mascarpone nibs and it was SO good.
A traditional Greek restaurant, serving delicious, authentic dishes. Home to such helpful staff and a lovely outdoor seating area; perfect for the summer too.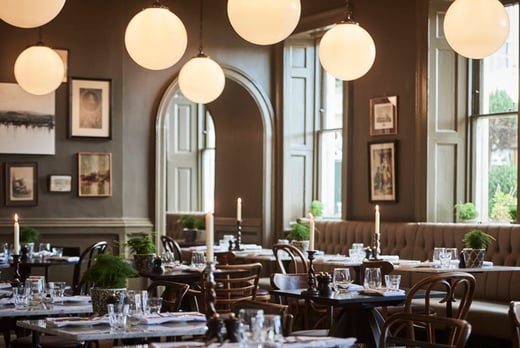 This restaurant is in The Abbey Hotel and is a joint venture between Pierre Koffman and Marco Pierre White bringing all the best culinary delights between these French and English chefs.
A fine dining Indian Restaurant a short distance from Bath City Centre. Everyone that I've spoken to that's visited here speaks so highly of the food and the service. It's definitely got the wow factor and is totally different to the norm when it comes to eating out at Indian restaurants.
Real, authentic Italian dining in the gorgeous aesthetics of the stone arched basement. It's charming and relaxing and the service can't be faulted either.
If you're a real foodie and enjoy good food then I'd wholly recommend The Chequers. This charming gastro pub is home to a locally sourced menu and a wonderful team of staff who you can tell who are enthusiastic and actually like their job. I'd urge you to go on a Sunday for their roast.
High quality food and is a great choice to go for a special occasion.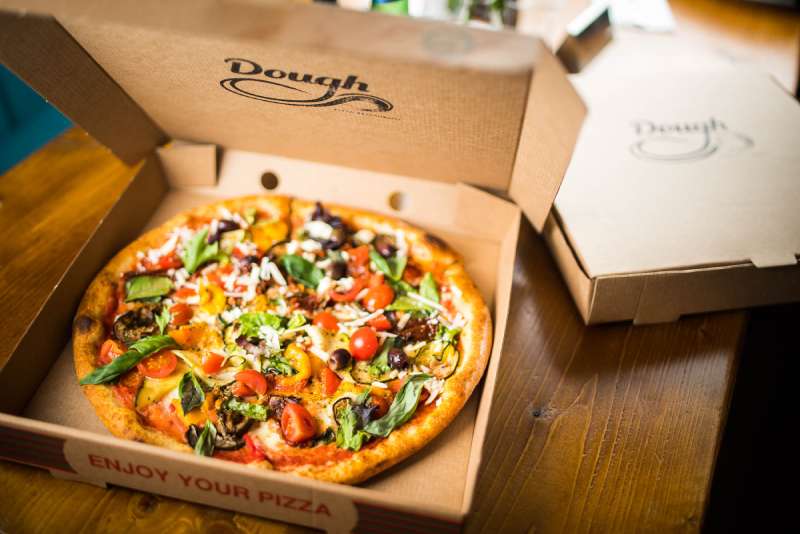 My sister raves about Dough and it's probably her and her boyfriend's go-to restaurant in Bath. I love that you can see the chefs tossing the pizza dough and making your dinner right in front of you. The menu has lots of choices and I really like that you can choose from a variety of different bases as well. Whether you want to stick to regular sourdough or try something a bit different like turmeric, hemp, seaweed and a few more speciality ones too. They also offer a gluten free dough too.
A chain of cool Thai tapas restaurants dotted around the South West of England. They always have loads of great offers on and a cracking cocktail menu to boot. I can't get enough of their cashew stir fry and the Blushing Lotus cocktail is to die for.
Fab Veggie/Vegan spots:
Most places these days offer something for vegetarian/vegan diets but sometimes it's quite nice to be able to go somewhere wholly suitable for the vegheads out there.
Is a lush vegan eatery right by the station and I love that they even stock loads of vegan ice creams too.
What I love about the menu at Acorn is that it just goes to show that plant based food is anything but boring. For vegans, vegetarians and those who want to try some remarkable dishes I would 100% recommend going here.
Inside Green Park Station is Beyond the Kale cafe. It's a wonderful little breakfast or lunch spot and they do some of the best veggie wraps.
A nice, chilled and relaxed cafe with lovely coffee and cakes.
The best plant based lasagne (walnut, red pepper and cashew lasagne with garlic bread and salad on the side and an extra helping of YUM on the side of that.)
Nightlife.
There's loads of great places to visit if you want a tipple (or five) in the city centre. Whether you're a fan of clubs, bars, or an old man pub you'll find something to suit you. Obvs you've got the usual ones you'd get in most towns or cities, like 'Spoons, All Bar One, Be At One, Revolutions and Slug and Lettuce but if you're after a bar crawl with a difference; try some of these out for size.
My favourite pub to visit in the whole city. You're spoilt for choice with four different bars, three different dining areas and a huge list of different craft beers and cask ales enough to sink a ship. It's got a great big list of bar snack style tapas plus it's got the biggest beer garden overlooking the river and the Pulteney Bridge I guarantee a good night out here.
Not only do they stock great food and good drinks but I'd recommend visiting here just for the views from their gorgeous roof terrace. Plus the sweeping, spiral staircases throughout make for the perfect backdrop for a pose, especially when they light up at night time. Like I say…I'm in it for the 'gram.
The Botanist is still fairly new to the city and the stunning interiors are enough to entice me in. They do food as well but if you're just after a few drinks they've got a great cocktail list.
As an absolute gin lover this place is always top of my list of recommendations. Yep, you guessed it, gin is the speciality here and they have over 200 gins on offer and have an extensive 'Gin' Austen cocktail menu as well.
I love the atmosphere and style in this cosy bar. It's cool, edgy and has a speciality for rums but they do offer a few other spirits as well. The bar staff are excellent and make incredible cocktails.
If you're not already sold on the utterly gorgeous decor then let me take you by your hand and sweep you off your feet with their delicious menus. It's great for brunch, afternoon tea or dinner but I'm sliding this one in here as a great place to go for pre drinks as well. The bar area is beautiful and the Ivy Sling is mouthwatering, you'll look like you've been sent from a cool 1920s New York bar perching on one of these barstools.
Where to stay.
There's a whole host of places to stay in and around Bath depending on your budget. With plenty of purse friendly hotels and hostels in and around the city centre, gorgeous townhouse Airbnb's you can fall in love with and the most instagrammable serviced apartments to stay at as well.
Well… We are now over 3500 words and I thiiiink…I think that brings us neatly to the end of our Bath tour, don't you? I'd like to think I touched on all possible subjects and bases. But if you have any q's I can kindly try to give you my a's!