The blogging community is a powerful force, one that seems to be growing in vast numbers on an almost daily basis. I've been been in and out of the blogging biz since 2012; way back when I was only just 17 years old and used my blog as somewhere to share my rambling thoughts, post grainy shots of what I had bought in Primark or what Barry M nail polish I was using that week. Not quite thought-provoking content with me ever eh?! I started a blog simply as a bit of fun and somewhere to fine tune my writing skills, never really thinking about it in the long term, as an actual viable source of income.
Over the years I've been incredibly fortunate and lucky enough to receive items gifted to me by brands for the purpose of me placing on my blog, talking about them and sharing my thoughts and opinions on them with you all. Blogging, in my opinion is fast becoming a lucrative market in which a brand can essentially get a writer, editor, publicist, marketing team, photographer and social media team all rolled into one with a blogger or content writer. Without running the risk of sounding incredibly biased, but now I'm aware of bloggers, vloggers and influencers I would trust their opinions on a gifted item much more than I'd trust that of someone who was on Love Island or Geordie Shore. For the amount of money a company would have had to have forked out to advertise in a magazine or get a celebrity to promote they could tap into the Blogosphere and get a handful of bloggers to support them instead for either just the mere price of the product or a fraction of the cost of using a celebrity to endorse it; it's a no brainer really. 

Attracting the attention of a brand or a PR is something I've always been fairly curious about if I'm honest. I know it sounds dead cliche, but it isn't the sole purpose to a blog and if that's the way you get into it to attract as many freebies as possible you'll probably become bitterly disappointed. I'm sure you may even agree with me that it is is an incredibly touching thing when someone, anyone, reaches out to you and comments, or likes, or reposts what you've said. So when a brand says 'Ello there! we like you a lot fancy working together?' (I do not know why Dick Van Dyke is clearly writing them all) It is a such a genuinely nice feeling knowing that your hobby, your cheeky bit on the side, the blog you'd like to turn into a career (potentially, I don't know maybe you do who knows??) is being noticed by actual proper non blogging folk people. 
Having said all of that I'm also fully aware some people are lucky to be able to use their blog as a source of income relying on gifting opportunities, ads and other such forms of revenue to make a living and I really can't be any more supportive and really, genuinely happy for them! When I see people posting sponsored content or gifted reviews I'm just as thrilled to read that as I am a regular post from them. 
With being a blogger and practically living your life constantly online; your life is your brand and your brand is your life almost. Towing the line between accepting each and every gifted offer and remaining authentic to yourself can become a bit of a grey area for some. For instance, this one is a bit of an extreme example but I'm a vegetarian and for the last 6 months I have received several emails about posting about Wild Game pate's on here and as much as I'm sure they are delicious it would be completely wrong of me to have accepted as it would be blatantly obvious I hadn't tasted it and wouldn't have been my honest opinions.
Similarly I mean that's not to say if you have a niche you can only speak about one thing and one thing only. You may have started a beauty blog 6 years ago and have just moved house and want to share your renovating story with your readers. You get my drift. 
So what I'm trying to say, whilst simultaneously interrupting myself about one thousand times over, what is the secret to all of this. Perhaps you too might be one of those people that see the phrase #Prfriendly being used and it always making you wonder what that really means or even who realistically is going to be PR unfriendly? Maybe you've seen someone who has a smaller following than you, posts on their blog less than you but still somehow seems to be getting ALL of the PR samples under the sun and you want to be super happy for your internet friends but at the same time it kinda makes you wonder why them and not you? Do those that work in PR really sift through Bloglovin' and Instagram searches in order to find the best people for their campaign? to what extent do brands look into the people that they ask to work with them? and do those ever popular 'Comment your blog link, DA score and email address to be added to my PR list' really work?
I've spent the last month or so, trying to get down to the nitty gritty of it all and have the points of view from a real life PR Guru, a full time freelance writer and also from a brand who works within the blogging community too, to see what they've all got to say on it. I really hope this post may interest you, help you or at least pique your interest and possibly create conversation about the ins and outs of Blogger outreach. 
Firstly to start off with we have the incredibly helpful and totally fab Jessica Pardoe also known as a PR aficionado and an all round absolute gem. She's been a complete angel in helping me out with this. Jessica specialises in PR and blogger outreach so was the perfect person for me to quiz about everything and anything to be quite honest! I couldn't have done this all without her help and support and if you aren't sold on Jess enough by now please do have a browse over on her blog here at Thoughts Of Jessica. Or send a funny gif on Twitter here. 
what do PRs/brands look for when reaching out to bloggers?
The top thing is a blogger that fits what I'm looking for I.E. if I'm looking for someone to review a hotel, or talk about travel then I'll only go for a travel blogger or for a blogger who's written these kinds of posts before. It really irks me when I put out a request for bloggers and ask for something like, someone to write a recipe, and then you can tell the blogger hasn't even properly read the request and their blog is nothing about food and they've never posted a recipe before. Do you get me? It just kind wastes both of our time. In terms of what I specifically look for, I like giving opportunities to bloggers who are genuine and don't just blog for the paid posts. Cause I can't imagine those blogs get many reads. If I head to a blog and it's just sponsored post after sponsored post (and if the posts don't all fit a theme) then I'll probably blacklist it. If a blogger is genuine, and if the opportunity fits their brand then I'll be looking to contact them. At work, we look at something called DA which is short for domain authority and it basically ranks how well established your site is. Bloggers can work on their DA in ways, but more often than not it builds itself naturally as you blog normally. I do look at social followers too, but this isn't always relevant. It depends on the campaign and the type of sponsored opportunity.
Do they take into account the numbers/stats/media kits or do they base it off their blog content?
It's normally blog content for me. Sometimes clients will have specific details as to how many followers they want the bloggers to have, so then it does come down to numbers, but most of the time I like to make sure the blogger is genuine, that their content suits the opportunity and above all – that they blog for their readers, and that their site isn't just cluttered with sponsored posts that aren't valuable. I'll also check a sponsored post and see what the blogger's attitude is towards them. I've seen bloggers before having a 100 word or less sponsored post, which is literally just a few words on a page that has no story behind it or anything. The best kind of sponsored posts are done by bloggers who make it their own, and who you can tell genuinely have an interest in the brand they're promoting. Those are the kind of bloggers I aim to work with.
What is the best way for a blogger to reach out them and what to say?
Personally, I get a lot of pitching emails and a lot of them are so impersonal that they go straight to the trash bin. I had one the other day that read something like 'Hi, Any posts this month?' I had to follow up and ask what she meant, and she proceeded to say she meant sponsored posts. But I'd never worked with this blogger before. It all felt quite impersonal… Spending a few extra seconds to make your pitch relate to the PR can go a long way, we can tell when it's a generic email. I'd say, if you have a genuine interest to work with a brand, it's good to send an email saying why, and maybe even exampling similar work. It might take a little longer, but those extra touches go a long way and could make the difference between securing a collab and not. I also do tend to work with bloggers that I have a relationship with. If I've worked with them before, and they've got the post back to me on time and it's been good quality, then I'll normally contact them with new campaigns that are relevant to their blog and see if they'd like to take part before I outreach to the wider blogging community. So it pays to build those relationships.
Is there anything that would put them off like swearing in posts etc?
Not really. I think if someones f-ing and blinding on every post then I'm like, my client wouldn't want to work with this blogger. But most of the time, this isn't a major red flag for me. I still wouldn't recommend it though. The biggest thing that puts me off is what I mentioned above… When you can tell a blogger is accepting every collab for the sake of things, and their blog begins to look like an advertising ground. I come across a lot of blogs where their site is 100% sponsored content, and I can't find a genuine post they've written because they wanted to, or for the interest of their readers. I stay away from those bloggers because it all feels really fake. I like to work with those who have a genuine passion for blogging, and who'll really engage with the brand.
It's murky waters in the blogger biz at the moment but do they check for fake engagement/bots usage before reaching out?
Yessss 10000000%. I wish every PR did. At the moment there are still tools that are being developed that'll make our lives easier in spotting fake engagement. But for now, I do always check a bloggers followers if I'm looking to work with them on a social campaign. I check their followers and their likes on Instagram normally. I can spot bots from a mile off, and I won't work with a blogger if I do. It's not fair on bloggers who genuinely work to get a great following. Plus, fake engagement would be of no benefit for my client, so it's a massive no-go for me!
From the point of view of a freelancer / blogger we've got the HILARIOUS lady behind @ActualAr. She's a hoot and a half and if you don't already stalk her Instagram stories or Twitter feed like I do (I have literally no shame…but find her tweetin' here) check out her blog here as well. I love her honest, relaxed and down to earth approach. I don't actually even know her name it's like it's kept as a Government secret I can only assume the Ar is short for Aristotle cos I actually adore everything she writes. She could rewrite my local chinese takeaway menu and it would somehow come across as the most hilarious, witty and compelling thing. 
Is there anything you'd suggest before contacting a brand or PR?
If you haven't already done so, it's worth putting a media kit together. You can create your own using a design app like Canva, but it's a lot easier to use something called Webfluential (You can find the link for that here) which basically helps you put one together and collates a lot of your stats for you based on your social media profiles. It's free too, which helps! Other things that you should try and get to grips with are your details from analytics. Brands often like to know your demographics, so who is actually reading your blog? How old are they? What are they interested in? Remember it's important to cater to your readers when you're looking to work with brands and PRs – it's not going to sit well if you suddenly start reviewing washing machines if you're a sports blogger, for example!
If someone wanted to start earning from their blog but didn't have the foggiest clue on how much to charge how would you suggest they go about figuring that out?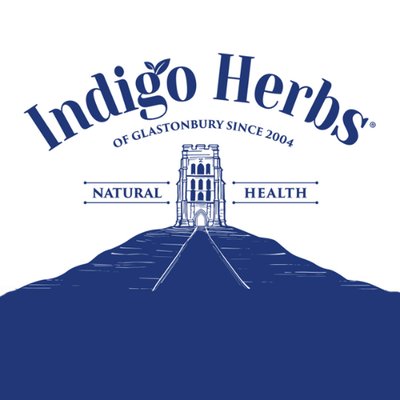 Lastly, and no means not least I have quizzed the lovely Claire from Indigo Herbs, a Health and Wellbeing company from Somerset, England who often work with bloggers and post campaigns through Bloggers Required.
What do you look for when reaching out to work alongside a blogger?
From my perspective I'm looking for high value relevant links from the bloggers website to our product pages. For the purposes of referral and SEO. So I'm looking for a good Domain Authority; as defined by moz https://moz.com/home. (Moz measures the SEO power of website as defined by google ) so a good domain authority means the site is well indexed and visible. Social media mentions are also great as this is like personal recommendation. Anything like a giveaway of products on social media can help raise engagement of a social media post.
If a blogger was to reach out to you and pitch an idea of a post what type of things would you like to see?
When you are pitching you do want to share your statistics of your blog, Domain authority, monthly page visits and preferably a bit about the demographic of your audience so the brand can work out if its a good fit.
Thank you so, so much for making it to the final few words of this post. I just wanted to say a massive thank you to Jessica, Actual Ar and Claire for being so lovely and so helpful in terms of putting this all together. I'd really love to know what your thoughts are on this topic too! Have you ever reached out to a PR or a brand before? Has this post been at all helpful to you? Is there anything you agree with or possibly even disagree with?!
Once again, Thank you for reading!! A.x