I live in the middle of nowhere. Often when people say that they actually just mean they live at least 20 minutes from their nearest Nando's and a bit of a walk to the bus stop or train station. But I live just outside of a small touristy town in Dorset, England. It's often featured on those Instagram travel blogger pages, don't get me wrong it is pretty and a perfect place  to shoot a candid or a landscape shot, but to me when I see it, all I'm seeing are all the cobbles I've tripped over and all the drunken memories I've got of us larking about as teenagers.
I've always lived in the countryside and have dreamt of living in an exciting big city for as long as I can remember. Don't get me wrong it was a lovely a place for me to grow up as I never felt unsafe and could play out with my friends all the time. People who live in bigger towns or cities don't realise the actual first world problems we face on a day to day basis, how utterly headbanging it can be living in the literal cowpat middle of nowhere and how life can be a little bit more like Hot Fuzz than Countryfile than first anticipated.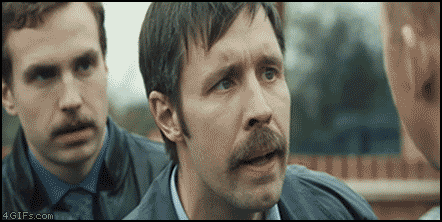 You can always tell who belongs in a big city and who's just visiting. 
If you're in London and you have to check the tube maps then you're definitely not from those ends. Or if you apologize when someone bumps into you or you bump into them. OR if you actually wait at a pedestrian crossing…Jus saying. I honestly feel like I have mad Arthur Weasley vibes when I'm trying to navigate myself 3 stops on the same Tube line.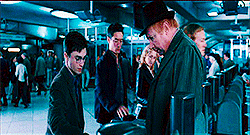 Learning to drive is a must.
I live in a village with a few buses a day and a train station in the next town along as soon as I could I learnt to drive so I could do all the fun things you do at 17 like driving all your mates around a Tesco car park at 10pm at night. Learning to drive little, narrow mud splattered country lanes I swear is more nerve wracking than a motorway.
 Manoeuvring around each and every pothole meticulously.
Investing in a 4×4 sometimes feels like the safest option rather than mourn your suspension everytime you drive to the shops.
Planning going out out around buses and train times.
My nearest nightclubs are either in the next town town and is a complete dive (it's on an industrial estate and they still have under 18s nights, grim I know right) or in Salisbury which is a 30 minute train journey away.  So if we fancy a night of embarassing ourselves in a 'Spoons we have to either get the last train home at 11, pay a ridiculous amount for a taxi home (honestly feel like I could actually charge someone for a piggyback ride for cheaper) or have to pay for a cheap hotel for the night just so you can get truly Naomi Campbell'd.
Local Newspapers.
Before we got fire, wifi and FaceBook (Y'know the 3 necessities in life) the local paper was like the Facebook of it's time. It was practically read as gospel. If it wasn't in the Blackmore Vale then did it really even happen??? No one is born and no one passes away without it being a part of the births, deaths and marriages page. Similarly I have way too much fun having a bit of a giggle at the cringy dating page. Turns out there is a lot of people in my local area looking for a discreet something on the side.
Local Newspaper headlines.
Full credit to some of the journalists who make a living trying to find the biggest, best and most exciting 'scoop'. The most exciting thing that happened in my town was that someone would move for sale signs and put them in front of someone else's house. Or when the local antique shop got their giant Punch and Judy statue stolen from their front window. It dominated headlines for weeks.
That moment of pure hometown glory when you see it appear on the News or on the weather map. 
Fete's / Carnivals.
Carnivals in the countryside are a just a liiiiiiittle bit different to something like Notting Hill or Rio for instance. Think of it as a cross between Big Fat Gypsy Weddings, Jeremy Kyle, about 20 tractors pulling floats and about 60,000,000 flashing LED lights.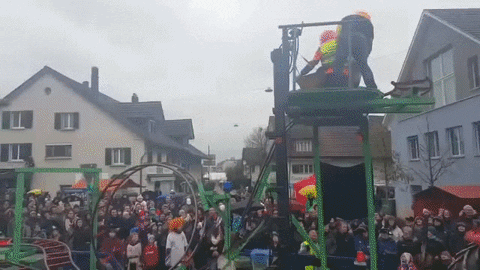 Weird Traditions.
Are you even from a small town in the middle of nowhere if you don't have some sort of weird tradition??? I really don't mean like some sort of voodoo ritual like you all think us hillbilly folk do but like summer fetes, gardening shows, allotments and carnivals. For instance near Gloucester there is a competition to chase a wheel of cheese down a steep hill. But we do claim Glastonbury in the West country, so swings and roundabouts I guess!?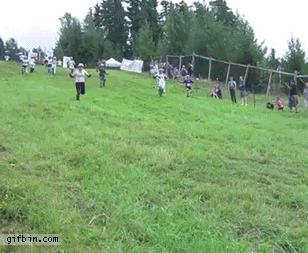 No one ever knows where you're from. 
I went to a 3 day conference for work a few years ago and the table all took it in turns to introduce themselves and say their name and where they were from. There were the obvious ones like Cardiff, Birmingham, Stockholm (It was a weird mix of people I won't lie, not quite as iconic as New York, London, Paris but maybe one day it will be who knows???) But then everyone turned to face the little country bumpkin that is  me and I said I was from Shaftesbury in Dorset to which none of them really knew where that was until one exclaimed loudly that she absolutely loved when she saw Cats in the West End and stayed in a lovely hotel just off of Shaftesbury Avenue…
No signal. 
Oh my days this is the bane of my life. I spend about 90% of my phone calls shouting 'YEAH I CAN HEAR YOU, CAN YOU HEAR ME????'.  I think I might have had full signal on my iPhone at home once. Then I moved my phone by a quarter inch off of my bed and it was gone again.
Literally ever.
It was practically a grand event where I'm from when a shop goes Contactless. God knows what'll happen when they discover Apple Pay. OR fibre optic broadband.
The old adage goes that in London or any other big city, you're never more than 6ft away from a rat, well in a small town I reckon it's the same law of averages about people you went to school with.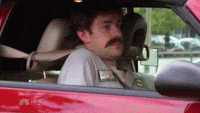 Deliveroo is a myth.
The nearest Topshop, cinema, civilization is about 20 miles away. 
Praise the Lord for online shopping and free returns is all I can say.
More indie shops.
You know me, I love an independently run shop, coffee shop, cafe, restaurant or whatever and smaller towns have such interesting high streets whereas bigger towns or cities can sometimes look all the same, littered with the exact same high street stores.
EVERYTHING INVOLVES COMMUTING.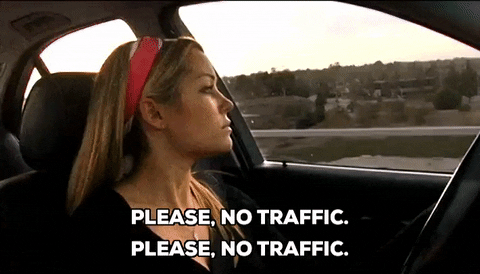 Traffic.
Congestion can often have a different meaning from a queue of cars, to being stuck behind a tractor or a farmer taking his cows from one field to the other. One slight benefit is that you've always got an excuse if you're running late and happened to be stuck behind a tractor, again. I really hope none of my friends see this because I am ALWAYS running late and there's always a tractor going slow. HONEST. Ahem.
Everyone knows everyone.
It's more than likely your friends have dated someone you're somehow distantly related to.
Pubs everywhere.
Some of them quaint and charming, some of them filled with old men that stare at you as if you've walked in with a vial of Anthrax with a pint of local cider.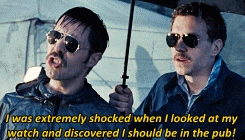 Country pubs are better than clubs and bars. 
Biased but if you can find me a bar or a club in the middle of London that serves a ploughmans, has a log fire and a cuddly pub dog then HIT. ME. UP.
Everyone is friendly. 
I live in a village that if you pass someone you must always say 'Hello!' or 'Good Morning' or at least comment on the weather. You look like a bit of a weirdo in a city wishing strangers a good morning so maybe it's just a small town thing.
As much as I whinge and moan about the trivial things it really is quite beautiful and will always feel just like home. I can't imagine growing up anywhere else. And sometimes when you want to take a few moments away from social media, the lack of signal has it's benefits.
MUCH LOVE.X